100% Waterproof
Nuance bathroom wall panels are manufactured from a 100% waterproof synthetic homogenous material which will not swell or degrade. This is then laminated and sealed with waterproof adhesive, ensuring that you have a completely waterproof shower area. This is backed up with a 15-year warranty so you will have thousands of hours of hassle free showering!
No Trims Required
The seamless finish of the Nuance panels is created by tongue and groove joints bonded with bespoke waterproof sealant. This gives the effect of a nearly invisible joint, without the need for grout or metal trims as the panels have a post formed outer edge. Without the need for any trim you can enjoy the full beauty of the uninterrupted design.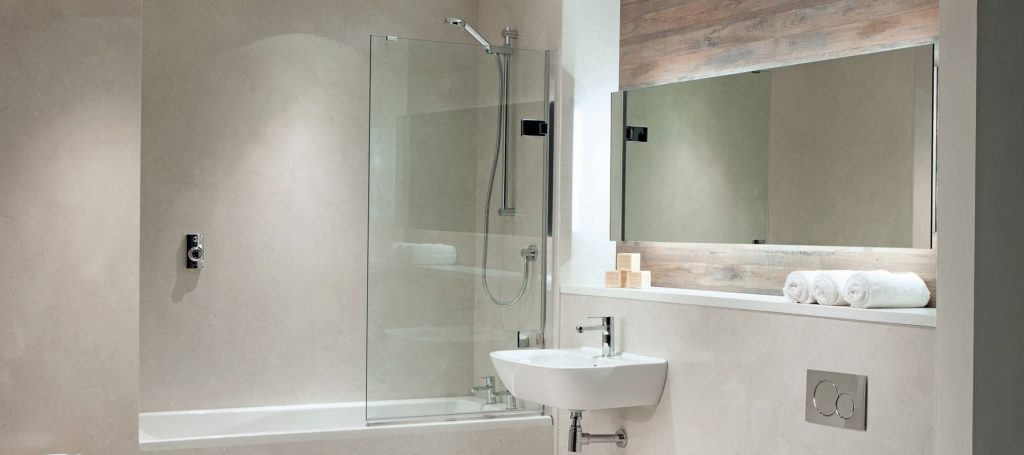 Fast Installation
Without any need for grouting or separate tiles, on average Nuance wall panels can be installed six times faster than installing traditional tiles! Panels can be cut to size before delivery and can be installed in a matter of hours. This makes these wall panels perfect for new builds or refurbishments as they can be installed straight over almost any surface.
Easy Maintenance
Nuance panels are so simple to clean due to their laminated finish and with no grout lines, no hard scrubbing or cleaners are required. The panels can be installed from floor to ceiling and can extend outside of the shower or wetroom for extra practicality. With more and more people opting for wetrooms with level access these panels are perfect and remove the need to clean a grubby shower tray! Simply wipe the panels and the floor down and you are all sorted! Giving you more time to enjoy your beautiful bathroom.
Seamless Style
As the Nuance wall panels don't only have to be used within the shower area, you have the option to run matching or contrasting panels around the rest of your bathroom. Why not run them around the basin area or bathroom cabinets to create a smart, elegant and practical surface. With their seamless design you can create a look that flows throughout your new bathroom!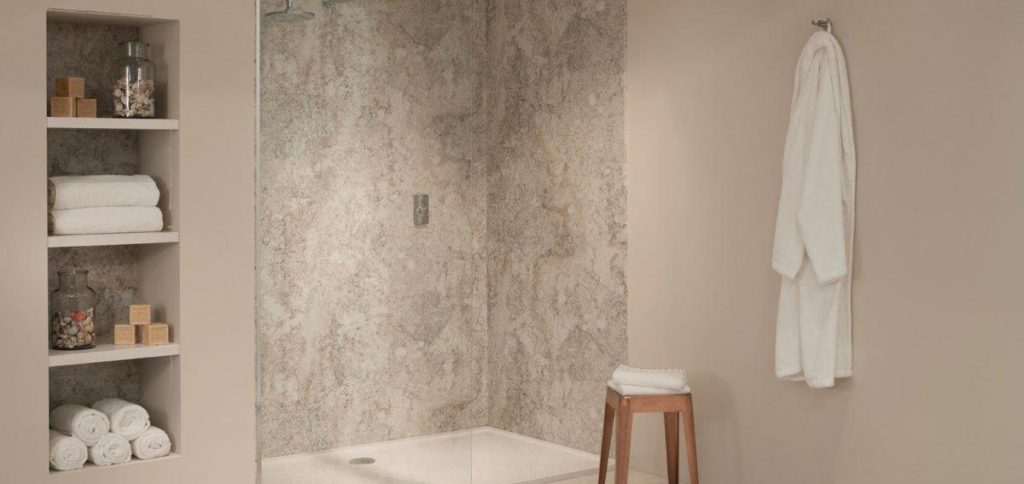 Stunning Designs
All Nuance panels are printed in realistic textures in life like proportions to create the ultimate effect. Whether you are looking for a wooden, marble, stone or urban feel there is a design to suit you and your bathroom furnishings. These wall panels give you the flexibility to create a beautiful bathroom as quickly and hassle free as possible.
Watertight Solutions
Whether you are looking to install a low-profile or level access shower tray for wetrooms, there is a wide range of sizes and shapes available to fit with your chosen style. You can rest assured that Nuance panels will have the perfect, watertight fit for your shower or wetroom.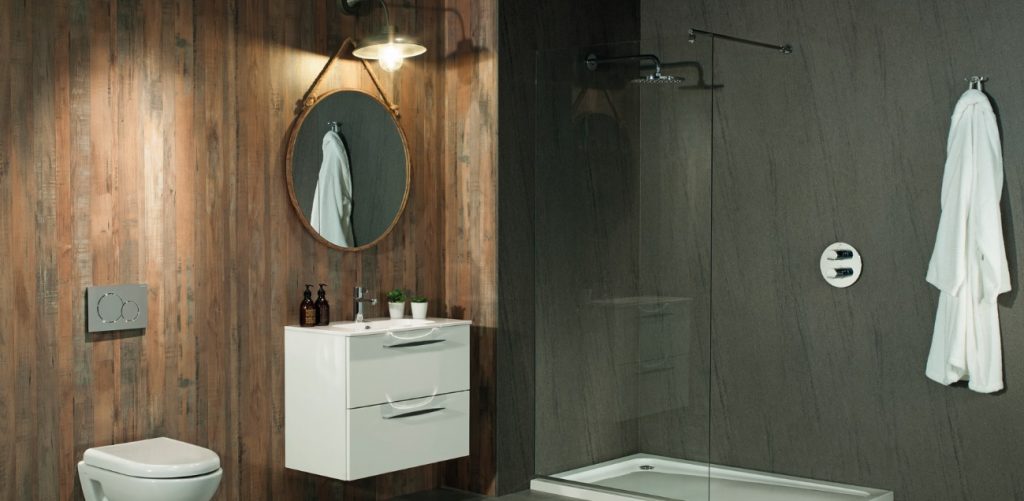 If you would like to view all of the available finished in the Bushboard Nuance wall panel range, follow this link >>
If you are looking for further bathroom inspiration, follow this link >>