You shouldn't have to compromise your perfect wetroom for a standard drainage kit, Wetroom Innovations have developed various alternatives to the standard drains used in most wetrooms including channel, wall and corner drains. This means that you can free your imagination to create the bathroom of your dreams, with it still being practical no matter what the shape or size. All the drains are designed for high flow rates, ease of installation and long-term performance. It is essential to install good quality drainage in your wetroom, by using Wetroom Innovations you know that you are using the very best on the market.

Linear/Channel Drains
If you have a larger room or communal space, then a linear/channel drain is the only effective solution as they provide adequate drainage and minimise the angles of falls. A channel drain gives the designer an opportunity to create a bespoke, individual showering space. Most of these drains are available with a range of grid designs or with an option to tile the cover for an almost invisible drainage solution.
Corner Drains
Corner drains are neatly tucked away into the corner of your shower, to give you an uninterrupted showering space, outside of the normal standing area. Two flow rate options are available for the Wetroom Innovation corner drains.
Wall Drains
If you are looking for a totally uninterrupted bathroom floor, then a wall drain is the solution for you. The gulley remains fully accessible via the vertical flush mounted cover plate. One of the main appeals of a wetroom is their spacious, seamless finish. The drain in a wetroom is one of the only visible elements, so using a wall drain creates a sleek and clever drainage system. There are 4 finished available for these wall drains: Brushed Stainless Steel, Chrome, White, or a bespoke drain cover that can be fashioned from a tile of your choice (tile insert)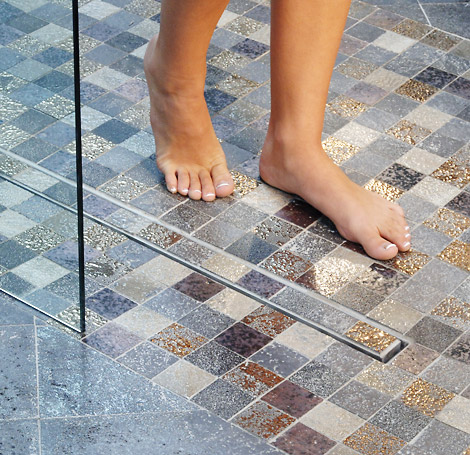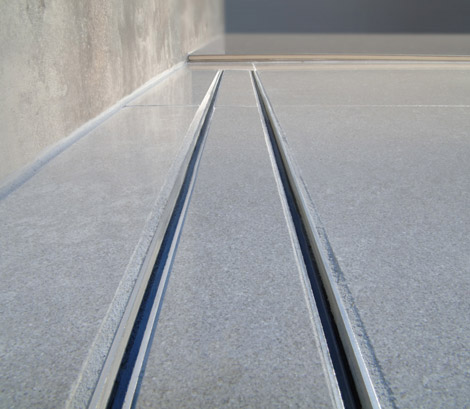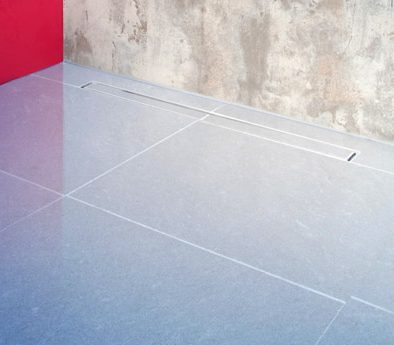 You can read more Wetroom Innovations HERE >>
View more bathroom inspiration HERE >>